Hola mi Amigas! I had a honeymoon: part dos post (you can read the first one
here
) ready to roll but I decided to be a little bit of a link-up whore so I'll get right to it. Fridays have the snazziest link-ups and I couldn't miss out!
So my first link-up is Friday Faves!
Le Bargain Blonde
is one of my fave bloggers and who doesn't like a good 5 things post??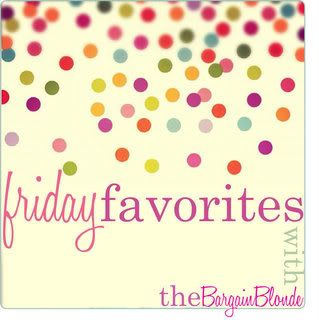 Meet my niece:
is she the cutest???
Well, this weekend I am hittin' the road and headed to my old stomping grounds, Austin, TX to celebrate her 4th birthday. She's pretty much my 2nd favorite person on the whole planet, after Matt of course.
Second up
- I am getting my haircut while I am in Austin. Like
Lindsey
says, "there are two things you don't ever change, your hair stylist, and gyno."
TRUTH.
I've been sporting light socket hair for awhile since I moved away from Austin, and getting in appointment with Melinda makes me so, so relieved! Gotta tame this fro!
Third:
I get to bust out my summer makeup:
[Nars blush in Torrid, and Makeup Forever eyeliner (which I SWEAR by - in 20L – a teal / green ) that just makes your eyes pop in the summer time]


Fourth – and I haven't had a chance to talk about this too much – but my girl Brit Brit has been all over the news promoting her new X factor gig. I don't know when Xfactor will start airing – but I will be glued to the tube for every episode. Doesn't she look gorg??!
And Last but not least – I was SO giddy to get an EZ tag. Which – if you don't live in Houston translates to – I get to ride in the fast lane and dodge traffic. I was so excited about this, I was questioning my sanity.
The simples pleasures in life people, the simple pleasures in life.

***********************************************************************************
And for the nail files with
Tara
.. my new fave nude polish – "peachy keen" by Sally Hansen.
Lindsey
introduced me to this color – and its just a great nude with a peach sheen to it. It's also a little darker than most nudes I've tried, and it goes great with just one coat for the "fresh, effortless" look or two coats for the all-out sophisticated look.
I'm out! Have a good weekend lovies!